+39 0566 58619 info@opus-automazione.it Via del Fonditore, 845, Follonica, 58022 GR, Italia
A 360° integrated service for industrial and process automation:


from electrical and instrumental design to software oversight and control systems. opus automazione works closely with your organization to guarantee significant improvement in your production processes: from electric and instrumental design to drafting and prototyping of software, tothe testing and commissioning of supervision.

Design and manufacturing of new tests benches, upgrade and renovation of existing systems, programmed calibrations:

the company follows all steps that leads to the finished product (prototype or serial) for the Defence, Automotive, Avio, Oil & Gas and pharmaceutical sectors.
For companies operating in the defence sector, opus automazione carries out:
Test systems, testing and integration systems for electronic and acoustic devices
Simulation systems
Design and production of custom analogical and digital electronic cards
High frequency data acquisition systems and mathematical analysis
Development on RealTime operating systems for specific applications
Hw and Sw interfacing devices
Under the name "Test bench" are grouped three categories of systems, substantially similar to each other but with different tasks:
Test systems, to physically test the components under examination (durability, frequency, holding pressure, etc.).
To achieve this, Opus conducts:
Characterization systems: the specific components are examined and checked for compliance. This is done by testing them within their operating parameters and under varied working conditions.
Integration systems: simulate the individual parts of the component to be tested. Following the simulation of these component parts, the relative hardware part is inserted to complete the assembly of the final component.
opus automazione designs, develops and puts into service automation systems, including complex systems.
It implements automation systems to production lines and machines on PLC and DCS programming.
Opus designs electrical panels, functional to specific customer's needs, able to integrate with existing structures.
It creates custom communication drivers for specific applications, developed on most used programming languages.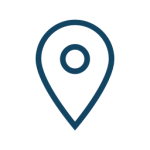 WHERE WE ARE
Contact us to receive more information about our products and services
I HAVE TAKEN NOTE OF THE INFORMATION ABOUT THE TREATMENT OF MY PERSONAL DATA ACCORDING TO REGULATION (EU) N. 2016/679*